Experience Life's Great Adventures!
At Skip Horner Worldwide, our enthusiasm for adventure is boundless, and 2024 promises another round of exciting trips, guiding travelers to the far corners of the world.
Over 50 years of hands-on guiding experience.

Personal service & trip planning.

Excursions range from mountains to jungles to deserts, including wildlife safaris, mountain treks, and exotic cultural encounters.

Privately tailored, one-of-a-kind trips available for honeymoons, holidays, & getaways to exotic locales.

Did we mention personal service? Give us a call today!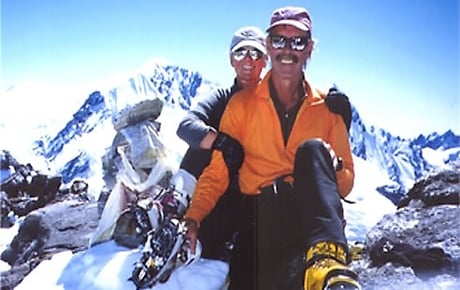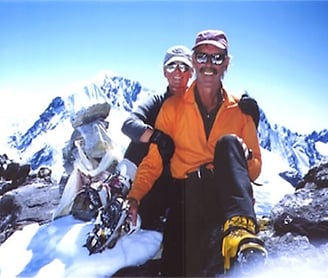 Why travel with Skip? His résumé speaks for itself:
First to guide the Seven Summits, the highest peak on each continent.

420th person to summit Everest.

Guided adventures in 64 countries, and traveled to over a 100.

A hundred Himalayan treks and climbs led, including three 8000-meter climbs.

Skied to the North Pole.

Six ascents of Gunnbjørnsfjeld, the highest peak in the Arctic, including the first ascent of the now "Normal Route."

Eleven expeditions to Antarctica, including 8 ascents of Mt. Vinson, the highest peak.

Sailed a 67-foot sloop across the Drake Passage from Argentina to ski the Antarctic Peninsula, then sailed back.

Dozens of safaris guided in 24 African countries.

Thirty-three guided ascents of Kilimanjaro.

Twenty major Andean peaks guided.

Thirty-eight guided descents of the Colorado River through the Grand Canyon.

Guided first descents of a dozen rivers worldwide, including the Zambezi, the Yangtze, the Yarkand, the Indus, and the Bio-Bio.

Six sailing trips through the Galapagos Islands.

Ten Alaskan adventures, including climbs and river-runs.

Over 2,500 nights spent in tents in wild places around the world.

Over 15,000 miles of whitewater rivers run on five continents.

Over a thousand summits reached.
Skip Horner was the only one to successfully run Hung Men Kow Rapid on the first descent of the Great Bend section of the Yangtze River. 1989. Other boats either portaged or capsized. With a water volume of 200,000 cfs, this hydraulic was one of the most powerful features Skip ever ran in his 15,000 miles of whitewater rafting worldwide.
Colombia's natural beauty, its flora and fauna, mountains, jungles and seashores, gracious people, and excellent cuisine combine to make this one of the most attractive travel destinations. We'll tour Bogota's museums and mountaintop vistas, trek through the remote Paramo landscape, & climb two Andean mountains offering views of active volcanoes nearby. We'll explore the Guaviare, a little-known Amazonian region, famous for newly discovered pre-Colombian artwork. My old friend Rodrigo Arias, a famous Colombian mountain guide with a deep love and understanding of his country, will accompany us throughout our journey.
Trek for 15 days through the Jugal Himal, visible in the distance above Kathmandu, but worlds away in atmosphere. Giant 7000-meter peaks such as Dorje Lakpa and Chobo Bhamare that challenge alpinists offer the stunning backdrop to our every day on the trail. Unlike other mountain areas of Nepal that see hundreds of trekkers, the Jugal is little known to the outside world. Only a few pilgrims visiting its holy lakes make their way into this little-known region.
Explore the awesome landscapes of giant red sand dunes, immense sparkling-red granite cliffs sprinkled with exotic flora and fauna, and a tempestuous coastline hosting unlikely populations of oryx, giraffe, and desert-adapted elephants. Tribal cultures little changed by modern times still wander these wild places. We'll immerse ourselves in the best of this unexpectedly inviting country, lodging in remote camps at Sossusvlei, Skeleton Coast, Etosha, and surprising Damaraland, traveling on foot, 4x4, and chartered aircraft.
Venture deep into the Amazon Basin, to the Napo Wildlife Center in the heart of Yasuni Biosphere Reserve, the largest tract of tropical rainforest in Ecuador. We'll hike and paddle far into the jungle for up-close encounters with the unique flora and fauna and spend our nights in private thatch and stucco bungalows, enjoying chef-prepared meals. Then it's off to a 7-day Galapagos cruise on our 72' luxury sailing catamaran, the Nemo II, hiking, paddling and snorkeling this extraordinary reserve, accompanied by a local guide, an expert on this astounding archipelago.
Private Outfitting: Exclusive, One-of-a-Kind Trips
Each year we arrange and outfit many private trips for individuals, families, and groups to a wide variety of destinations and adventures worldwide. Some of these trips we personally guide, for others we set the itinerary and make all the arrangements with our local in-country agents who excel in guidance and support.
Our contacts are extensive and far-ranging, always the best available in their country. We have worked closely with each of them for years. Many are our close friends, so we can assure your satisfaction. When you're ready to have your own private adventure, allow us to help you. Click here for more info.


Seasoned travelers know this is a great time to see the world, and we provide unprecedented access to its remote places. We understand the existential threat we face in certain areas, and we don't take this lightly. But neither are we willing to stay home out of fear. Submitting to fear only leads to more fear and a curtailment of our freedom. We must always travel smart. But, we must always travel.
We remain unswerving in our resolve to seek out the exotic, the beautiful & the rare in our world. Our unconventional trips take travelers up great peaks, down challenging rivers, on unique wildlife safaris, and into remote cultures. We design one-of-a-kind trips to out-of-the-way places for small groups of like-minded people. It's a unique style available nowhere else, and it's based on our 50+ years of traveling the world adventurously to all 7 continents.
We also design private trips and safaris, even honeymoons! Some come to us with a specific trip in mind. For others we suggest destinations, then craft their private holiday. We have friends and contacts all over the world, and we've organized private trips to such places as Kenya, Tanzania, Botswana, Mali, Greenland, Australia, Mongolia, Nepal, the Alps, Colombia, and Patagonia. Call us, we have some great ideas.
The world remains a magical place, so we must go! If adventure is on your mind, then come travel with us. We'll enjoy sharing our love and knowledge of the world's wild places with you.
Get out and stay out!
Skip & Elizabeth Horner